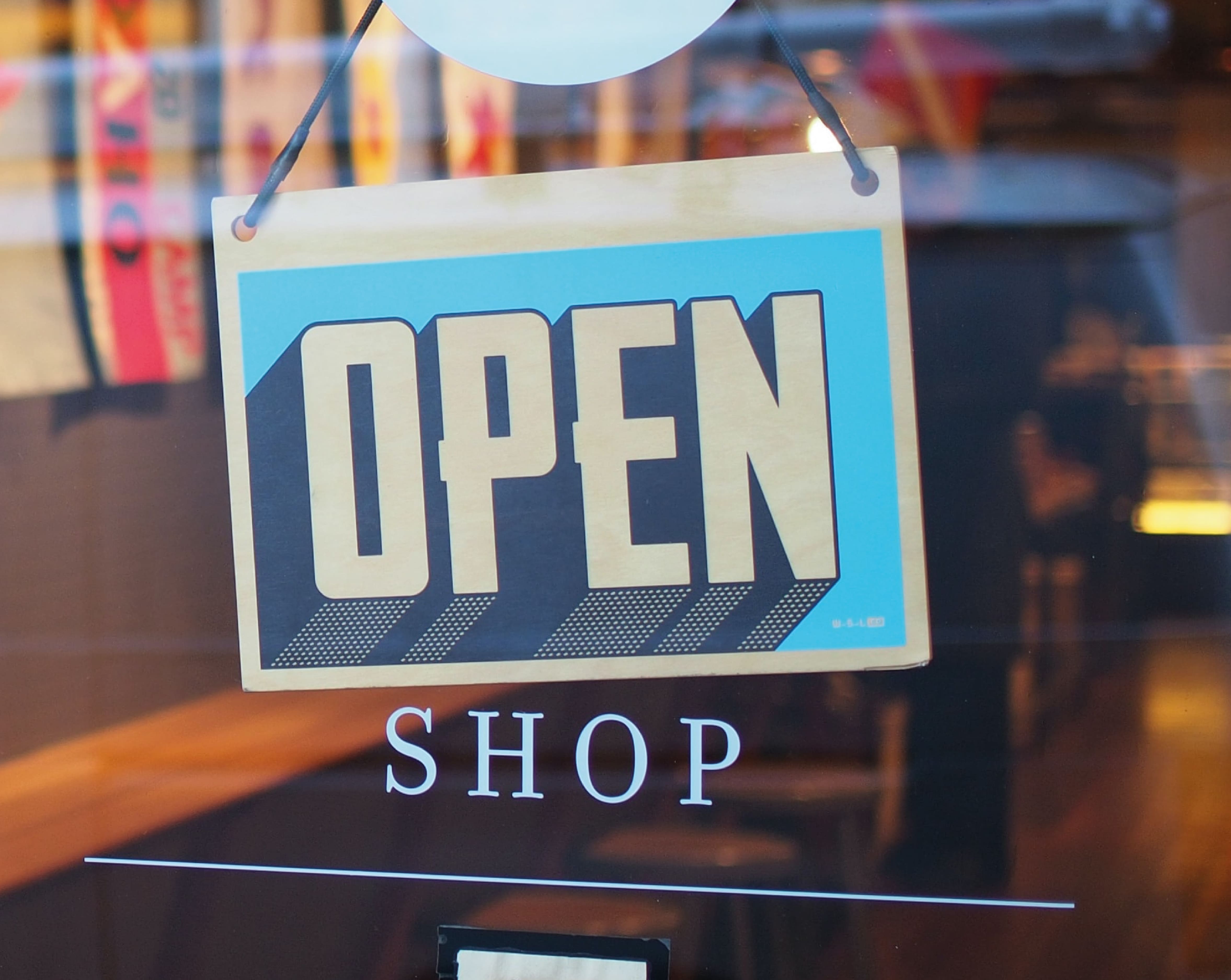 WooCommerce VS Magento – find which is best eCommerce platform
WooCommerce VS Magento, both have a pack of vital features to offer their customers. Both are widely popular, but when it comes to picking anyone, then it is not easy. A deep analysis and comparison of their features can help you make your job easier and faster. Picking an effective solution is essential in the eCommerce business. Because none of the online retailers would ever wish that their customers left unhappy from their site and that too without purchasing any item. You can make right decision and choice if you know your needs.
Both WooCommerce and Magento has their supporters similar to any other platform claiming that their choice is best. An unbiased opinion is a key to select the right one as per your needs. Hence, today we will take a look at the complete features, performance, price, security, product management and user-friendliness attributes of both platforms. Thus, at the end of the article, you can easily make the decision and get the best eCommerce solution.
What is unique about WooCommerce?
A powerful plugin, WooCommerce offers features that are useful and give effective eCommerce solution and at the same time retain the simplicity of its parent platform. WordPress, a known platform is the mother platform for this plugin.
What is unique about Magento?
An eCommerce platform, Magento is tailored for medium and large online stores. It is known to offer the most robust features in this field which is ideal for the clients with high aspirations. This makes it unique among the other platforms.
Woocommerce offers a free platform to its users.
Customers can find their web host.
It supports unlimited products to their clients.
Offers customization options and all WordPress themes.
Basic security features.
Easy to use the platform.
It has an extension system with various options.
Offer premium services and a community version that is free for its clients.
Clients can add unlimited products to their store.
A theme based system for their customers with myriad options.
Variety of theme and support extension.
Advanced security features and dedicated patches to close any path of vulnerabilities that may arise.
To use this platform, basic knowledge of web development is essential.
What WooCommerce and Magento offer to their clients?
Before going through any solution, see what they have to offer you? We will see them in sequence along with the description of their key features.
An introduction to WooCommerce
A WordPress user is familiar with the name WooCommerce. It is the home for almost 4, 00000 sites. It has all the functionality required to open an e-store with the several advanced functions that it offers via its extension system. It supports unlimited products and has a robust extension system that is based on the format of WordPress. Users can pick any payment processors using its extensions. It is widely popular because of its free and premium themes.
If you want to open your online store then set up using this platform is easy and free apart from the expenses of the web hosting. Already users of WordPress can have the additional advantage by picking any theme that suits to their store as they have experience with this platform. Ask any questions without hesitation related to your project with the team of the WooCommerce. The platform includes SSL support, and the user can integrate with the Google analytics.
Is it right for a beginner?
Beginners having no eCommerce experience can pick this platform for any kind of solution. But knowledge of WordPress is essential and if you don't have, then online tutorials can help you as there is the abundance of tutorials available online.
Now, let's have a look at its pricing. It is a fully open platform. Any person can download this and set this platform on any server. But its premium extensions are expensive, and users have to get an annual subscription to use it. By the size of your enterprise, you will have to pay for the web hosting services and packages offered by the services provider. The top web hosts that are InMotion and SiteGround works well with this platform. You can pick any plans, and they will cost you as low as around $8 for a month.
An introduction to Magento
WooCommerce offers a community solution, but Magento is more focused on companies. But don't think that small businesses cannot get any benefit from this platform. It offers a community edition for free, for the small businesses and for large companies it offers an enterprise edition.Here we focus on the free community edition. Similar to any self-hosted platform it also supports unlimited products and has its layout and theme. Users can connect efficiently and securely with a third-party solution as it includes proficient APIs. It provides creation tools and spontaneous admin interfaces.
Magento is capable of handling the large stores because it is designed for scalability. Magento allows the users to integrate with authorize.net, PayPal and Braintree directly and securely, all these are the payment option that an individual can pick to make payment.
If we compare WooCommerce and Magento regarding user-friendly, then Magento is not so user-friendly for the beginners. To overcome this, users can refer to the extensive documentation. If you're ambitious users, then Magento is a great platform for you and you can quickly scale your shops.
As it is a free community edition, you don't have to spend here but the only place where you have to spend is on web hosting. However, the users seeking the enterprise edition have to spend some money on it.
Loading times are the key factor that can bring changes in your business performance. A customer will not stick to any site that consumes a long time and eventually he will leave the site and drop the option of purchasing any item. Hence, speed and performance of both the platforms matter a lot in the selection process. But the performance of each online store depends largely on this factor – web hosting provider, products, easy navigation, and services regardless of the platform that you choose.
Hence, the profit you get from online store depends mostly on these factors rather than the platform like WooCommerce and Magento.
The security section cannot be denied when we are talking about the best eCommerce platform. Customers trust any site only if they feel that all their private and payment information is secured with the providers. Just like, the performance of your story depends on you; it is your responsibility to secure the customer details. WooCommerce and Magento handle this factor very efficiently as they both provide advanced security measures. But as we are doing the comparison then one should take the lead over another. Here, Magento is the winner as it offers dedicated security patches. But they are difficult to apply.
Any newbies might feel it difficult but if you are an owner that takes security seriously then Magento should be your choice.
Product management should be on the list of priority for the users. WooCommerce offer both digital and physical products to their client. Setting up any new items is simple with WooCommerce and expanding the platform's functionality is even simpler with the extension products like product add-ons. Magento offers those features that are not offered by WooCommerce. For example, advanced pricing rules, product reviews, wish lists, grouped items, product personalization, etc. are some of the features of Magento. But on the overall basis, WooCommerce is better options for the small business where advanced features are not the need.
The budget is the last and important key consideration to decide who the best is. Both have the difference in their pricing options like WooCommerce is free but Magento offers only a free version of community edition as its enterprise edition is not available for free. Apart from the cost of web hosting, if we compare both by setting up an online store, then the process is free of cost for both WooCommerce and Magento users. The cost of running your online store depends on the choice of web hosting service provider.
A quite research on the useful extension for your store can be helpful for those who wish to expand their business. Compare prices, functionality, and services before committing to any platform.
WooCommerce is the cheapest alternative without installing of any powerful versions which are not the case with the Magento. It is a good option because nowadays many hosts are aware of the WordPress and they can optimize their store without any difficulty.
The simple and beneficial choice for the beginners is WooCommerce. Set your store easily and enhance your learning of the online store markets. But when we talk about a more effective solution for the big online stores then nothing is better than the Magento. Regarding scalability, it is a star of eCommerce market that is an ideal choice for the large companies. If you are comfortable with the high price tag offered by the Magento with is enterprise edition then go with this choice as you will be happy to see the results at the end.